Lemongrass and it's anti-cancer properties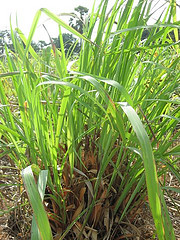 Lemongrass is native to India and Nepal
Lemon grass is widely used as a herb in Asian cuisine
Lemon grass has a citrus flavor and can be dried and powdered, or used fresh.
Lemon grass is considered a diuretic, tonic and stimulant.
The grass promotes good digestion
It induces perspiration, to cool the body and reduce a fever
Mixed lemon grass with pepper, it helps to relief menstrual troubles and nausea
The grass is well known as a mild insect repellent
Citronella grass is used in perfumery, candles and soaps
Citronella is known for its calming effect that relieves insomnia or stress.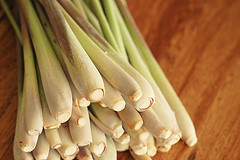 Lemon grass contains beta-carotene, the powerful anti-oxidant that scientist believe can help prevent cancer.
In other study it has shown that lemon grass oil has the potential as topical eye medication against keratomycosis, an inflammation of cornea often associated with burning or blurring of vision.
Researchers note that lemon grass oil's antioxidant qualities and ability to inhibit the enzyme that promotes the growth of cancer cells are promising.

Studies have shown that the lemon grass has anti-bacterial and anti-fungal properties.
The lemon grass is a good cleanser that helps to detoxify the liver, pancreas, kidney, bladder and the digestive tract.
It cuts down uric acid, cholesterol, excess fats and other toxins in the body while stimulating digestion, blood circulation, and lactation;
It also alleviates indigestion and gastroenteritis.
It is said that lemon grass helps improve the skin by reducing acne and pimples and acts as a muscle and tissue toner


When purchasing lemon-grass, look for firm stalks (not soft or rubbery, which means it's too old).
Lower stalk should be pale yellow (almost white) in color, while upper stalks are green (do not purchase if outer leaves are crusty or brown).
Usually fresh lemon-grass is sold in groupings of 3-4 stalks, secured with an elastic band.
Stalks are approximately 1 foot long (or more).
Look for fresh lemon-grass at your local grocery store or Asian market.
If you can't find it with the fresh produce, check the freezer section - lemon-grass stalks are also sold in frozen packets.

Just make a concoction by boiling some lemongrass leaves, let it cool for a while and drink the liquid helps to reduce blood pressure.


Looking to SHOP ! or looking to make extra CASH ! FINANCING AVAILABLE Phone : 403-397-3833