Widespread Tap Water Contamination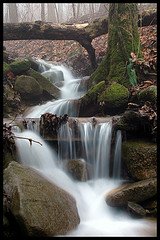 Water contamination is coming . . . to a tap near you?
A study released by the Environmental Working Group (EWG) provided the first ever survey of the suspected carcinogen hexavalent chromium in the nation's tap water.
Also known as chromium-6, the public was first made aware of the cancer danger posed by the chemical in the movie Erin Brokovich.
Upon hearing of the EWG study, Brokovich herself stated: "This chemical has been so widely used by so many industries across the U.S. that this doesn't surprise me"
EPA Warns that the Agency may not be able to Protect the Public
The head of the EPA, Lisa P. Jackson, announced new measures to detect the presence of hexavalent chromium in drinking water within hours of the announcement of the EWG study, but according to Jackson, detection may not translate into action or protection
The Huffington Post published an article written by Jackson where she acknowledges rising public concern about the danger of hexavalent chromium, stating that the outcry has been nationwide

However, Jackson warns of partisan obstruction to the EPA's efforts saying: "others have called EPA's science into question and pledged to curtail EPA's ability to tackle challenges just like this one."
The use of hexavalent chromium has been severely restricted or banned for use in many instances, but some industries such as plastics, chrome plating, and dye manufacturing still use it
These industries oppose EPA efforts to regulate hexavalent chromium
Some municipal water utilities worry that regulation of the toxin may prove cost prohibitive, and oppose it for that reason


With sewage spills and contamination expected to get worse, home treatment is the only option for Mid-westerners to have access to safe water supplies.
UV light treatment may be the only effective long-term defense against the bacteria, viruses and cysts that are even now infecting public drinking water supplies

Water Contamination is serious problem

Looking to SHOP ! or looking to make extra CASH ! FINANCING AVAILABLE Phone : 403-397-3833