Soda Drinks ... Do You Drink Soda Regularly?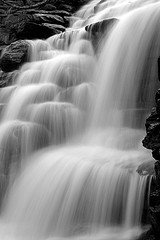 Be careful of your soda drinks !
They are the most popular drinks around for Y-E-A-R-S
The taste could be one thing that gets people addicted to drinking soda, it is delicious
It is so good, that lots of people drink it with every meal!
Many soft drinks contain caffeine and caffeine is addictive
It is hard to break the habit of soda drinking
If you're addicted to the caffeine in soda, you're really having two habits - the soda habit and the caffeine habit
Coke and Pepsi, CAN APPLE and CAN ORANGE will always be in our society, until people stop drinking soda
Soft drinks are heavily consumed because companies promote them vigorously
Companies spend billions of dollars on advertising sodas and market them everywhere:- in stores, restaurants, gas stations, museums, and even schools
One CAN of regular drink exceeds the maximum recommendation for daily sugar intake!
Soda is the most acidic beverage you can buy
According to industry reports, the average American intake fifty three (53) gallons of Coke or Pepsi, CAN APPLE or CAN ORANGE every year, which makes it the most consumed beverage, above milk, water, coffee.
15 billion gallons a year consumed in the United States alone
The amount of sugar in Coke or Pepsi, CAN Apple Juice or CAN Orange Juice varies, but they usually contain 7-11 teaspoons of sugar per 12 ounces
These excessively sugary-drink can affect your teeth enamel, along with many other health risks associated with a high sugar diet
Soda drinking are also extremely acidic, and do not help your body sustain a healthy pH balance
Nourish Your Body with Healthy Water
Alkaline water is naturally sugar-free
There are no calories, no addictive ingredients, no caffeine, no artificial flavors, no allergens, and no side effects of water.
Alkaline water hydrates your body so it can stay at peak performance all day
There is no better way to keep your body healthy and hydrated than by drinking plenty of pure, clean water
Watch out what your drinks are !

The quality of the water you drink is crucial to maintaining proper health.
Alkaline water that is clean, delicious, and an excellent choice for maintaining good health.
You can sustain a healthier pH balance with alkaline water and enjoy a great tasting beverage that is conveniently available on your kitchen counter.
When you're looking for a beverage to quench your thirst and keep you hydrated, don't trust a caffeinated drink with too much sugar
You need alkaline water to nourish your body and give you the boost you need to stay healthy

Please remember . . . All soda drinks are bad !


Looking to SHOP ! or looking to make extra CASH ! FINANCING AVAILABLE